With the rise in digital technology, the demand for architectural rendering has increased. In order to stay ahead in the competitive market, property developers, constructionists, and advertising agencies use 3D animation services in Pakistan. However, in previous times the procedure was complex and expensive. Now, many 3D animation studios are functioning all over the world. Therefore, real estate developers and constructionists use 3D architectural animation in the visualization of house designs. So, do you wish to create 3D animation architecture designs of houses?

What is 3D Architectural Animation? 
3D architectural animation is the graphical representation of a structure of a building or property produced by computer animation. Nowadays, there is an abundance of software available. It helps architects and designers intricately craft the details of the interior or exterior of a house. Wondering how it helps? The visuals of house design help attract potential buyers or investors to your property. Also, there are various additions to the technologies such as virtual reality, augmented reality, unreal engine, motion graphics, and panoramic renderings. We are amazed and impressed by how architectural animation has become necessary for marketing real estate or housing authorities.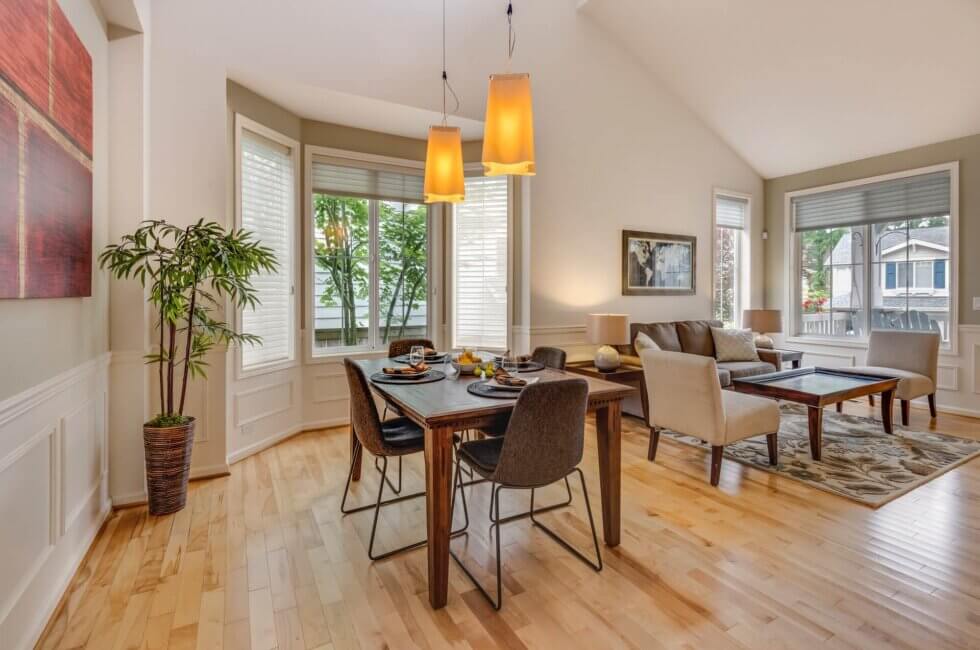 Interestingly, anyone related to the field of architecture can benefit from these services. For example, builders and architects can use these services to display designs and drawings of houses, apartments, villas, residential buildings, housing societies, and more. Likewise, an architectural animation displays details of interior furnishings, light placements, flooring, or color combinations. The exterior of your housing society projects features the entire structure, spacing, walls, colors, and roof detailing. 
Let's check how the advancements in 3D architectural rendering services in Lahore help visualize house designs.

Complete Visualization of a House Design
How awesome would it be to watch your dream house being constructed right before the eyes? Engage property owners, investors, and constructionists in a complete visual representation of the property they are interested in. Take our word; it will be the most exciting experience for your clients. So why not build motion graphics or walkthroughs for the properties? Businesses can now attract clients with 3D animation videos advertised on social media platforms, TV commercials, or Google ads.
Apart from this, property buyers or investors get the exact idea of how the project will turn out. Now, visuals are more convincing with 3-dimensional graphs and virtual reality. But, on the whole, you can score big bucks in no time. So, run ahead of your competitors and gear up your marketing approaches! 

Effectively Sharing the Architectural Animation Projects
With 3D architectural animation, the process of sharing marketing content is made more accessible. Now, it is possible to transfer architectural animation videos in MPEG, movie files, or Avi files. Then, you can either play them for the clients that visit you or share them online with prospective buyers around the world. Also, if you present your project in a meeting, presenting it in architectural rendering animation is a win-win. In fact, the main purpose of animated presentations is to convince global stakeholders and investors to agree to the plan and join the project. 
Moreover, these files can be put on your websites and made accessible to anyone who lands on the pages. However, most people prefer seeing everything on their mobile or laptop screens with advanced gadgets in their hands. So, you can share these renders or animations via email or other methods.

Make Quick Changes on the Go
Interestingly, the 3D architectural animation allows you to make several changes to the animated visuals before starting the building. Wondering how? The advanced 3D architectural software enables architects and designers to modify and change renders as per client requirements. For example, if your client does not want a staircase within the hall, you can design one from corridors. It is simply a smart process that takes a few clicks and minutes to make your clients satisfied with your service. Thus, you can save time, money, and labor costs before everything goes down the drain. 
So, would you risk your project and skip visualizing it? With 3D animation services, you can make changes on the go. So, the contractor can give your final draft the attention it deserves.

Define the Scope of Project
How do you define the scope of your project? Through the intricate detailing and visualization, you define how well your project will stand out in the community. It is helpful for people who wish to visualize their dream house before their eyes. They should get all they expect out of their projects. So, pick on their ideas and create motion graphics animation with depth, height, interior, and exterior detailing. That is how customers will receive a clear image of the scope of your project.
So, present an entire project picture to your clients to help them make an informed decision. Thus, you can create 3D models of houses to attract prospective buyers into investing all they can.

Focus on the Interior and Exterior Specifications
Companies extending architectural rendering services in Lahore realize the importance of visualizing interior and exterior details. The architectural animation would help your interior designers to pick and follow the leads. Likewise, with exact dimensions and detailing, the designers are able to create masterpieces. For example, some prefer carpeted floors, while some like to walk over marble floors. Some people like to live lavishly with wooden work around the house, and some prefer a simple airy house filled with sunlight. With 3D rendering software, architects aim to satisfy their clients by incorporating all the interior details they wish to see. On the other hand, the exterior artists get a complete guide on the detailing of the outer body of the project. Exterior designers explicitly follow all the animated features from colors, designs, depths, and finishings.
The buildings constructed using architectural rendering visualizations are the real example of art. Project managers save on time, expenses, and resources with a clear picture and guidelines in hand. Therefore, modern architects and designers do not start a project without entirely picturing it.

Smartly Run the Marketing Campaigns
Nowadays, the architectural business is running on a fast track. Designers and architects prefer visualizing the properties before starting with the project. So, if you are to attract a global market to your next project, then animation is the key. Otherwise, it might get tricky to convince potential investors about the scope and diversity of your project. This shall convey your vision behind the design. As a result, clients can make an informed decision with a 3D animation video clip.
Interactive 3D animation services are entirely customer-focused. You can post architectural motion graphics or walkthroughs on your website for daily traffic. Moreover, it is effective in reaching global audiences through social media profiles. Not just that, companies now use email marketing strategies to target their clients individually. So, be it paper or television advertisements, 3D animation architecture design lets you win.

Satisfy Clients with 3D Animation Architecture
If you are running a construction company or working as a real estate developer, the basic approach to running a successful business is to satisfy your clients. Indeed, happy clients bring in more excited clients. So, do not risk your chances of being a hit in the marketplace. To illustrate, ensure your client approves all animations. Then, your company can make changes as per the demands before you construct a concrete model.
Look for chances to satisfy your clients as you are building their dreams. By prioritizing their suggestions, you create a design that will not turn out exactly as they want.

Finalize the Model Post Architectural Animations
Once the animated architectural video is complete, you can move towards crafting the model. The process is easier as all the changes have already been made to the rendered model. In fact, clients can finalize all the changes at the animation phase to avoid changes in the physical model. It will help you save time and labor on the model. 
With accurate dimensions and scaling, a model convinces clients to start on with the construction. Likewise, construction parties follow the model and architectural designs to build the actual house. So, why not benefit from 3D architectural animation services and build more artistic houses for our future?

In Conclusion
Architectural animation and design have entirely revolutionized the architecture industry. Truly, technological advancements are benefiting the architectural and construction industries the most. However, when it comes to the living standards of people, they do not compromise on perfection. So, companies are now fully engaged in 3D animation and visualization services from reputed architects and designers. Therefore, ArchXStudio has become the first choice of real estate developers and construction companies. We successfully create architectural masterpieces for our clients and deliver them in a timely fashion. So, join us today to hire our animation experts and designers! We aim to give tough competition to your competitors and help you lead the market.  
Author | Mubashrah Rahim