Architectural Design
ArchXStudio provides complete architectural solutions, from architectural design to modeling. We have become Pakistan's largest design-build company. Whether real-estate projects or house architectural visualizations, our expert architects listen closely to your needs and design the projects accordingly. We put special tools and creativity to craft that perfect architectural marvel for your company. The basic aim is to combine aesthetics with technology to form architecture home designs and a 3D view of residential buildings. Wish to satisfy your clients with the complete architectural design of the projects? Join us today to avail expert architectural design services.
Architectural Design Project Analysis
Whether you are building a new housing authority or renovating the existing building, we spend time thoroughly inspecting your site and other variables involved in designing. First, we determine the wind patterns, views, and sun path to set up the most suitable setting for your building and take into consideration any unique property characteristics. For instance, the site may fall between two tall structures, so we consider neighborhood restrictions, size, and construction guidelines. Avail our architectural design services in Lahore and let our team of professional designers craft your architectural designs for houses.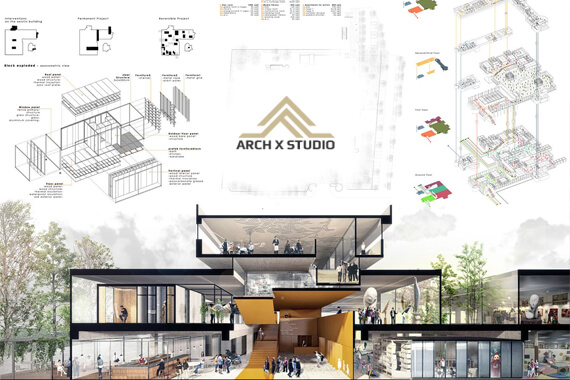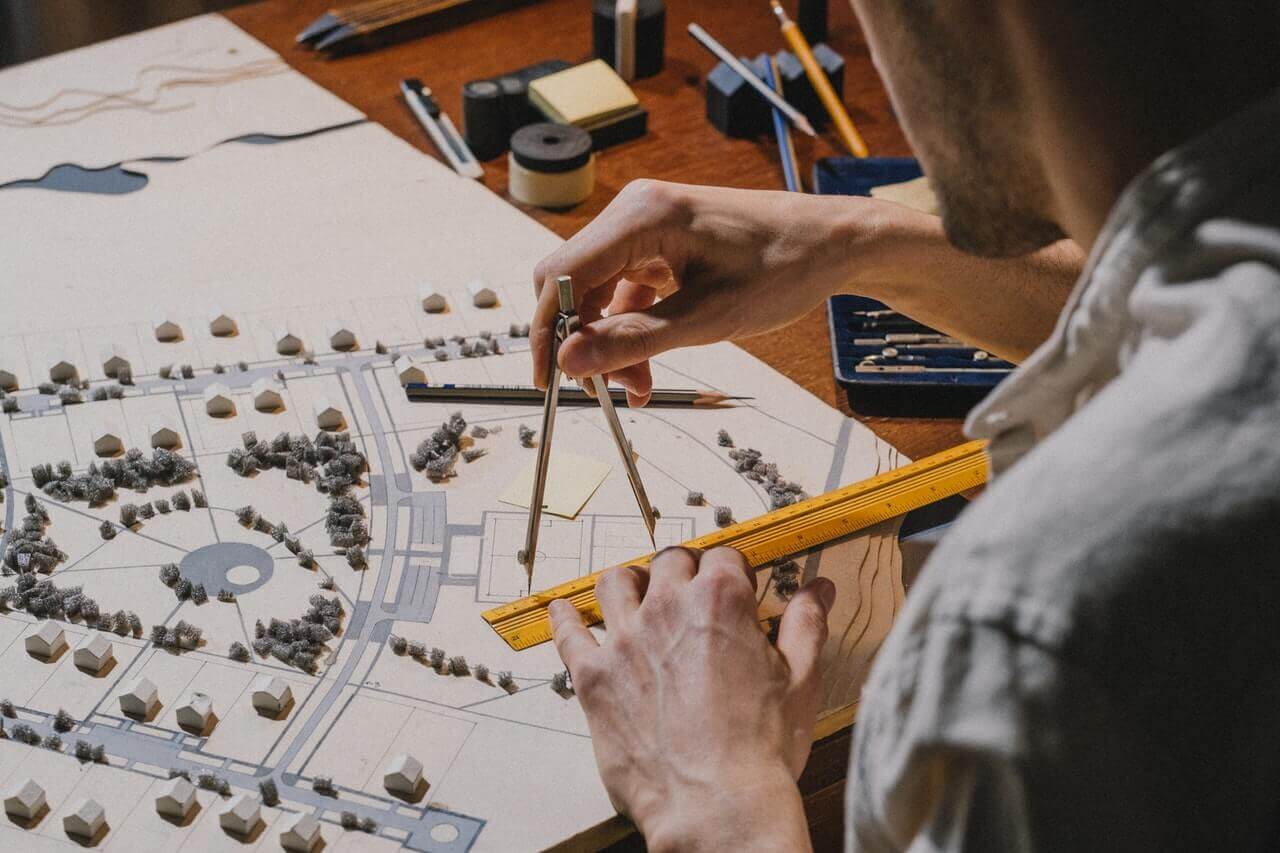 The Process of Architecture Design
An architectural project goes through several stages of development. 
The first step for designing is a schematic design where we Sketchup for architecture layout. This phase formally gets information on the idea, expectations, needs, and style of the project. Here, our designer creates two or more design options for clients to review and confirm. 
The next stage is design development; the designers take schematic design and turn it into an approved design. Plus, we cover any required or suggested changes in this phase.
Further, construction documents are formulated for the contractors, to begin with, the construction process. Then, our expert architects work on compiling the drawings with complete details for the contractors to follow. 
Then comes the stage of bidding for the contractor suitable for the project. Once finalized, we provide all the details regarding construction and technicalities.
Lastly, the construction process begins. Our team stays in direct contact with the contractor to follow up on the process to ensure everything is in place.
Strategic Architectural designs to meet Business Goals
Architectural visualization runs through strategic planning, from architecture drawing to building design plan and elevation. Your business goals are articulated in each complex architecture design using architecture design software. Our experts design the most ideal residential and commercial building designs with a strategic approach. Here, all the stages of architectural design development are followed for real estate architectural plans. With years of experience working as an interior and exterior architectural designer, our team has the aptitude for solving problems quickly and confidently. Join us to get your project visualized from design to construction, driving maximum ROIs.